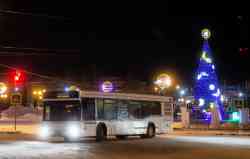 Third place
Currently Online (10)
Search
Log in
News
December 6, 2050
Attention! Any links to the site not leading to
https://busphoto.eu
are fraudulent copies with stolen software and design.
October 3, 2045
Объявление для пользователей из России!
НЕ создавайте в базе псевдопарки вроде служебные/заказные/развозные.

ПАРК=ВЛАДЕЛЕЦ! Остальное должно быть в прочем.

ТРАНСПОРТНЫЕ СРЕДСТВА КАТЕГОРИИ Б — НЕ ДОБАВЛЯТЬ В БАЗУ! Всё что менее чем 9 пассажрских мест+водитель.
November 13, 2040
When restoring data and photos, they are restored to the OLD account names, if a new one is registered under a different name. Either the account itself is being restored, to access it, you need to write to the site's mail or here in private messages, since we do not know either your password or your e-mail.
Deutschland , andere (Germany)
,
November 9, 2024
Wichtige Informationen zu den Fahrzeugscheinen!:
Unten rechts (Feld 6) ist das BAUJAHR mit Monat ≠ Erstzulassung!
Oben links (Feld B) ist die Erstzulassung/Datum der Nummernvergabe!
Bei Belieben kann auch die KW bei Drehzahl... in Feld P.2/P.4 (oben rechts) mit angegeben werden. Hierbei bitte noch vorher von KW in PS umwandeln.
Wenn möglich gerne die Daten (mit dem korrekten BJ...) mit eintragen & oder verbessern :)
Bishkek
,
December 2, 2021
Азиатский Банк Развития совместно с Бишкекским Троллейбусным управлением объявил тендер на закупку 120 электробусов и зарядных станций к ним. Срок подачи конкурсных заявок — 14 января 2022 года.
Bratislava
,
November 26, 2021
Последний день регулярной эксплуатации Карос (Karosa B 741) на городских маршрутах. Последние 8 высокопольных автобусов использовались в часы пик, в связи с локдауном и соответствующим переходом на режим работы городского транспорта "каникулы", их выход на маршруты больше не ожидается.
Râmnicu Vâlcea
,
November 23, 2021
Otokar will deliver 16 Kent C CNG buses to ETA SA. The contract was signed today.
Bishkek
,
November 16, 2021
В Бишкек на испытания прибыл автобус НефАЗ-5299-30-57. Об этом сообщила пресс-служба Министерства экономики. Как отмечается, транспорт прибыл в страну в рамках реализации совместного проекта ПАО «КамАЗ» и ОсОО «Шыдыр Жол KG» по организации сборочного производства пассажирских автобусов в КР.
Bratislava
,
November 15, 2021
Смена, по результатам тендера, перевозчика, обслуживающего пригородное автобусное сообщение в рамках интегрированной транспортной системы Братиславского края(IDS BK) со Slovak Lines на Arriva Mobility Solutions. Прекращение, в связи с этим, эксплуатации последних автобусов марки Karosa на пригородных маршрутах, а именно Karosa C 954(E) a Karosa Axer 12,8M.